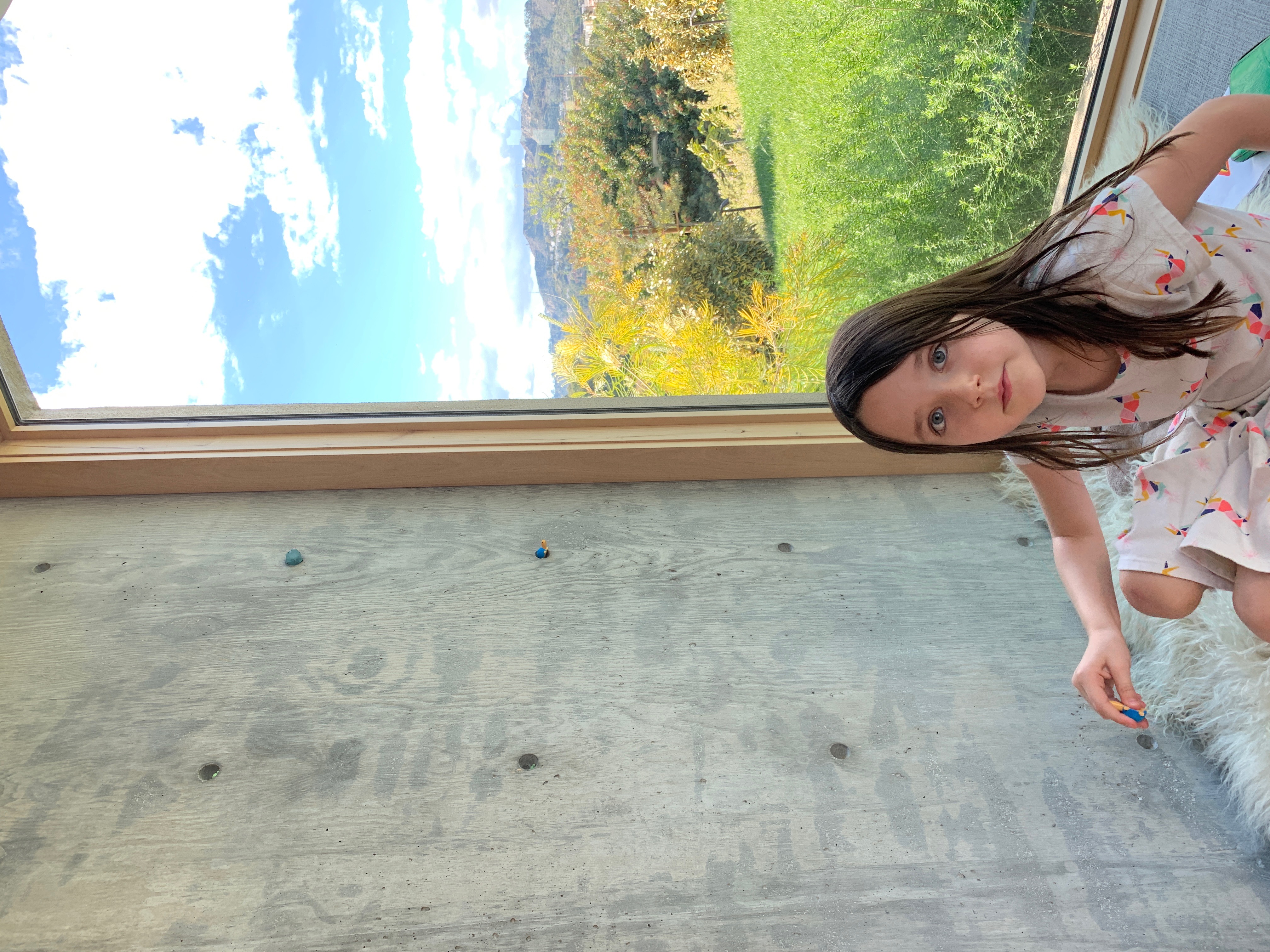 Hilltop House
Silver Lake
Los Angeles, CA


General Contractor
Harrison Construction

Landscape Design
Kathleen Ferguson

Photography
Diana Koenigsberg
& Gavin Cater
A new two story house designed for a family of three (sometimes five) on a hillside site zoned for two dwelling units. Due to the location of an existing house, the new 3,300 sf house sits uphill at the highest point of the site; exposing it to freeway sounds, but also the best views. By framing views of neighboring hillsides with Griffith Observatory, Hollywood sign, and Silver Lake Reservoir, the design carefully crops undesirable views of commercial rooftops and sound from nearby boulevards and freeways.

Because this project sits at the highest point on the hilltop minimal excavation was necessary. The scale was broken up into two similar structures. Each structure dissolves in a unique way to accommodate their interior program. One steps back from the other, following the edge of the hilltop while creating a protected and private courtyard with a view to the distant hills.

A two story steel and glass volume connect the two structures creating an entry on the first floor and a bridge on the second. This feature creates a semitransparent break between volumes optimizing views to the North and South. The steel work of the bridge and bedroom porch canopy was inspired by power line support towers on axis with house entry and all diagonals point towards Griffith Observatory. A perforated aluminum canopy brings privacy and filtered sunlight to the primary bedroom and porch. The Living Room corner 'pop up' below becomes a guardrail with a planted roof that crops out the view of a major boulevard through Silver Lake.

Exterior materials optimizing minimal maintenance were specified for the design - unfinished Accoya wood siding, aluminum clad wood windows and color coat stucco.